From romantic spring flower festivals to the miraculous sea parting festival, the month of May in Korea is filled with plenty of wonderful festivals.
Check out all ongoing and upcoming festivals and events for May 2019 in South Korea and find the perfect fest with our festival guide!
1. Taean Tulip Festival 2019
---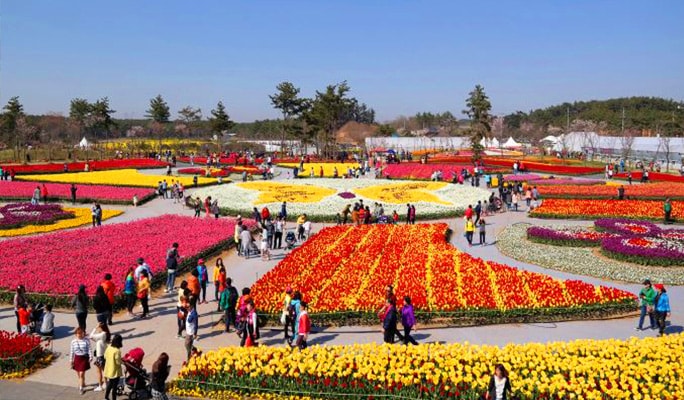 ---
Date: April 13 ~ May 12, 2019
Location: Taean County, Chungcheongnam-do Province (western part of Korea)
Immerse yourself in 1.5 million tulips and other spring flowers!
Recognized as one of the World's Top 5 Tulip Festivals by the World Tulip Summit Society (WTSS), Taean Tulip Festival is by far the largest tulip festival in South Korea. While you can appreciate the beautiful tulips and spring flowers during the day, you can enjoy a fantastic array of impressive light displays at night!
2. The Garden of Morning Calm Spring Flower Festival
---
---
Date: TBD (usually mid-April ~ late May)
Location:

 Gapyeong County, Gyeonggi-do Province (mid-western part of Korea)
Come and see the stunning gardens of colorful spring flowers at the Garden of Morning Calm, which is one of the most beloved gardens that offer fantastic flowers all year round.
If you're planning a nice spring day out to Gapyeong County, visit Nami Island, Petite France, Strawberry Farm and/or Rail Park as well as the Garden of Morning Calm. Since the attractions are located close to each other, you can easily add a few more to your day trip itinerary.
| Garden or Morning Calm tours combined with:
3. Boseong Green Tea Festival 2019
---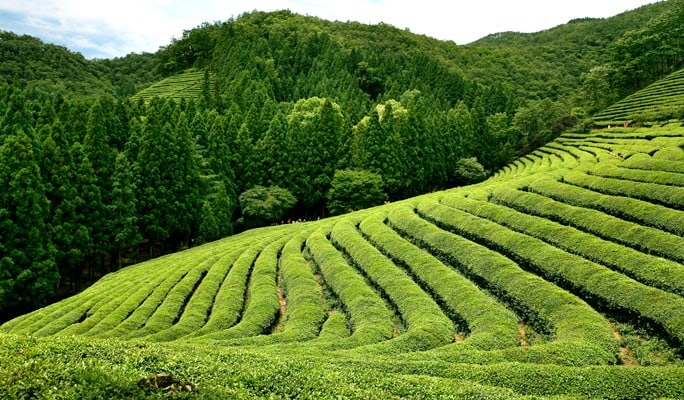 ---
Date: Early May 2019
Location: Boseong County, Jeollanam-do Province (southwestern part of Korea)
Prepare to be stunned by the endless stretches of green tea fields covering the entire hillside of Boseong Green Tea Plantation! Selected as one of the "31 Beautiful Sights on This Incredible Planet" by CNN, this breathtaking natural scenery awaits you in Boseong Green Tea Festival.
4. Jindo Sea Parting Festival 2019
---
---
Date: March 21 ~ March 24, 2019
Location: Jindo Island, Jeolla-do (southwest province)
Every spring, thousands of visitors flock to Jindo Sea Parting Festival, also known as Jindo Miracle Sea Road Festival, to see what is referred to as 'the modern Mose's miracle' in Jindo Island. Here, you will be able to witness the astonishing sight of a wondrous sea parting where the sea opens up and reveals a sea road for an hour.
5. Yeon Deung Hoe (Lotus Lantern Festival) 2019
---
---
Date: May 3 ~ May 5, 2019
Location: Jogyesa Temple, Bongeunsa Temple, Cheonggyeocheon Stream, and Jongno Area
The annual Lotus Lantern Festival in South Korea will be celebrated from May 3rd to May 5th. In honor of Buddha's birthday, there will be thousands of lotus-shaped lanterns across Seoul as well as a variety of Buddhist programs and activities.
Don't forget to see the fabulous lantern parade along Jongno Street and pay a visit to Jogyesa, a famous temple located in the heart of Seoul!
6. Gangneung Danoje Festival 2019
---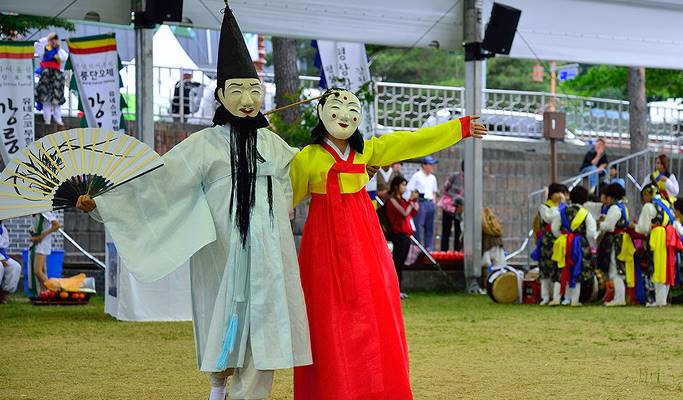 ---
Date: June 3 ~ June 10, 2019
Location: Gangneung City, Gangwon-do Province (eastern part of Korea)
Gangneung Danoje Festival is one of the biggest folk festivals in Korea that is listed as a UNESCO Intangible Cultural Heritage. During the festival, you will be able to witness the shamanistic ritual of the Joseon Dynasty and enjoy folk performances, Korean traditional wrestling called 'ssireum' and many other cultural events.
7. Samcheok Rose Festival 2019
---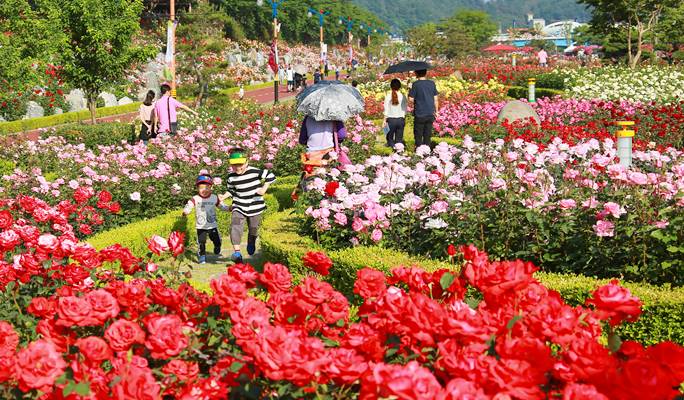 ---
Date: May 15 ~ May 19, 2019
Location: Samcheok City, Gangwon-do Province (eastern part of Korea)
Take a stroll through the vast, open gardens of beautiful roses in Samcheok City. Near the venue of the rose festival is Samcheok Ocean Rail Bike where you can take in the beautiful ocean view along the railway in the east coast of Korea.
For more latest, trendiest and newest things to do in South Korea, check out Trazy.com, Korea's #1 Travel Shop!