A lot of attractions in Seoul appeal to travelers and they may wonder where to visit and what to do. Especially if you're in Seoul only for a few days, take a close look at our recommendations that will help you build your bucket list for Seoul.
1. Travel back in time through a palace tour
---
---
The royal palaces from the Joseon Dynasty are some of the best spots to get a glimpse into the rich history and culture of Korea. In Seoul, there are five grand palaces – Gyeongbokgung, Changdeokgung, Deoksugung, Gyeonghuigung, and Changgyeonggung. If you'd like to take a guided tour to some of these beautiful royal palaces, see the links below.
👇 CHECK OUT TRAZY'S TOP PALACE TOURS 👇
• Korean Palace Tour
• Secret Garden & Bukchon Hanok Village Walking Tour
• Seoul Palace Guided Tour
• Deoksugung Palace & Jeongdong Walking Tour
• Deoksugung/Gyeongbokgung Palace Half Day Tour

You can also rent Korean traditional clothes –'Hanbok' – near the palaces and enter them for free.
👉 Book Daily Hanbok Rental in Seoul 👈
2. Take in sweeping views from Seoul's iconic landmark
---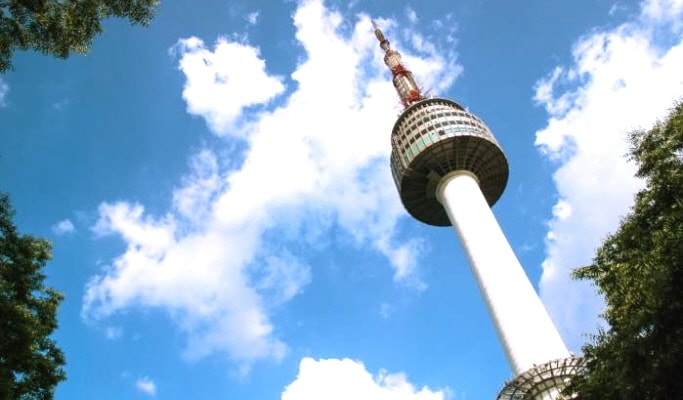 ---
N Seoul Tower at the summit of Namsan mountain is ranked as the top sightseeing spot in the capital. You can see an overview of Seoul from all angles at the towel's observatory!
👉 Buy N Seoul Tower Observatory Ticket 👈
👉 Book Namsan Park & N Seoul Tower Evening Hiking Tour 👈
The night view of Seoul from N Seoul Tower is romantically beautiful. For example, there are the bridges over the Han River at night that shine like diamond bracelets. The tower is a spot you can't leave out if you're a couple, as you can install a lock amongst the existing thousands, in hopes of eternal love.
3. Savor a local food scene in Noryangjin Fish Market
---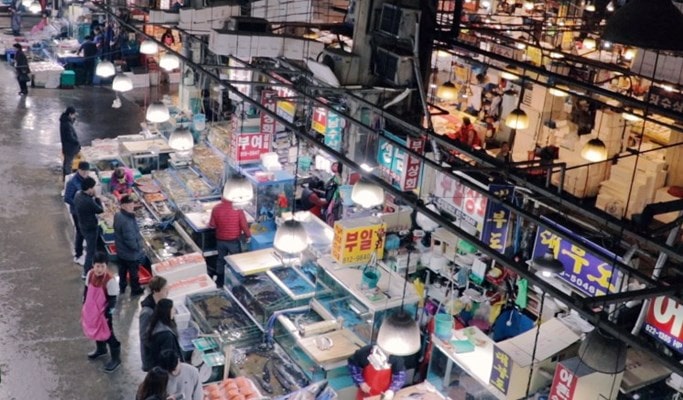 ---
If you want to see the liveliness of the local people in Seoul, head over to Noryangjin Fish Market. It's a wholesale market/eatery where you can buy and eat fresh seafood. Even though you don't buy anything here, the entire market itself gives a great local experience.
👉Book Norayngjin Fish Market Walking Tour👈
Get fresh fish sliced into hoe (raw fish sliced into thin pieces) and take it home, or go into one of the sit-in restaurants. The restaurant will cook the seafood you have just bought from the market and serve it with other side dishes.
Read more: Insider's Guide to Noryangjin Fish Market in Seoul

4. Burn, Baby, Burn – drink & party in clubs until the sunrise
---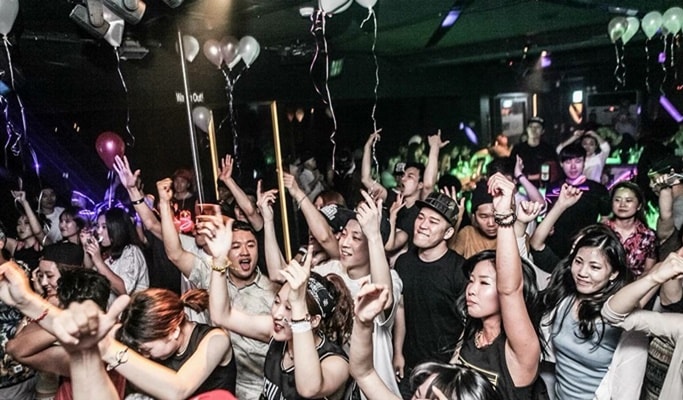 ---
Seoul is a city where you can enjoy the ultimate nightlife experience as most of the clubs and bars open until the sunrise. Plus, there are also after-hours clubs for those who are just not ready to go home yet even when the sun's up.
👉 Join Seoul Nightlife Tour: Pub Crawl 👈
Hongdae is a popular area of choice for young clubbers and college/university students. Club NB2, Cocoon, and Vera are some of the most well-known ones.
Read more: Dance Till You Die at Best Clubs in Hongdae
Gangnam is another main clubbing district and you will find clubbers here in their mid-20's or more. Club Octagon is one of the best clubs around, featured with a state of the art sound system and plays electronic, trance, house and techno.

👉 Buy Trazy Exclusive Club Octagon Package 👈
Read more: Seoul Nightlife Guide: Best Clubs in Gangnam
5. Take a stroll along Cheonggyecheon Stream
---
---
Cheonggyecheon is a 10-kilometer stream that runs across central Seoul. The area once used to be packed with stores and suffered from heavy traffic but the city of Seoul removed the highway and restored Cheonggyecheon Stream. Today, the stream offers both city-dwellers and foreign visitors a peaceful oasis in the city.
👉 Book Seoul Bike Tour: Brompton Bike (Mini Velo) Half Day Tour 👈
👉 Buy Street Food Tour in Seoul 👈
6. Go native at Korean Folk Village
---
---
Get a glimpse of how Korean people lived in the past by visiting Korean Folk Village. You will be able to see Korean traditional houses. Also, talented actors and actresses are hired to play the roles of people from the past to give visitors an authentic feel.
 👇 CHECK OUT TRAZY'S KOREAN FOLK VILLAGE TOUR 👇
• Korean Folk Village, Suwon Hwaseong Fortress & Uiwang Rail Bike Day Tour
• Korean Folk Village & Suwon Hwaseong Fortress Private Tour
7. Shop till you drop
---
---
Shopping is something you must not miss while you are in Korea. There are numerous places to shop in Seoul from underground shopping complexes at subway stations to elegant shops at department stores.
Myeong-dong is one of the most popular shopping areas as almost all of the famous brands in Korea are placed there.
Dongdaemun is famous for reasonably priced items. There are several shopping complexes built in the area, providing young and casual style clothes.
Read more: Insider Shopping Tips for Dongdaemun Market You Won't Find Elsewhere!
Garosugil has risen as a trendy shopping area with small boutique shops full of unique styles.
See more: Cheap Shopping Spree in Seoul
8. Taste the world in Itaewon
---
---
Itaewon is a popular international neighborhood of Seoul where many residents and visitors of diverse cultures and countries mingle in harmony. There are many restaurants specializing in authentic dishes of various countries. Zelen is a Bulgarian restaurant run by chef Mihal Spasov Ashminov, who rose to popularity after appearing in Korean cooking TV show "Take Care of My Refrigerator". 

9. Head to Insadong for Korea's top traditional souvenirs
---
---
Insadong is a street filled with shops selling Korean traditional items that will serve as perfect gifts for your families and friends when you return home.
From small items like keychains to big ones like furniture, you can purchase almost anything. Instead of buying one, you can also make your own personalized souvenir such as a Korean traditional style stamp. Check out the link below for more information.
👉 JOIN TRADITIONAL STAMP MAKING WORKSHOP IN INSADONG 👈
Read more: Top 20 Things to Buy in Seoul to Take Home
10. Indulge in Korean street food
---
---
You can easily find vendors selling street food in Korea. Korean street food has its own charm that can't be replaced with meals from a restaurant. Don't try to resist the mouthwatering smell and look. Take a bite!
Gwangjang Market is a famous place where you can enjoy classic local foods like mungbean pancake and sliced raw beef.
Street snacks in Hongdae are trendy and experimental like their fashion style.
👉Check Out Dongdaemun Market Street Food Tour👈
11. Sweat it out at a Korean sauna, Jjimjilbang
---
---
Jjimjilbang is the Korean style sauna where you can go into rooms with high temperature to emit any impurities and detox your skin by sweating. There are many types of rooms: red clay room, ice room, crystal room and more.
However, before you enter, you are required to use a public bath in full nudity. But don't worry! Public baths are very common in Korea and people couldn't care less about how each other's bodies look.
If you would like to try a jjimjilbang, our top recommendation is Dragon Hill Spa, the most famous jjimjilbang in Seoul.
👉Buy Dragon Hill Spa Seoul Ticket👈
👉Buy Cimer at Paradise City in Incheon Ticket👈
Read more: Travel Review & Tips: Dragon Hill Spa (Korean Sauna)
12. Hike up the lush green Bukhansan National Park
---
---
You may think that Seoul is just a huge metropolitan city with advanced technology. Well, you're half right. But the city also offers greenery and beautiful natural landscapes.
One good way to experience this is by hiking along Bukhansan National Park, located in the northern part of Seoul. There are several courses to be hiking across, but most usually take about 4~5 hours to complete.
👉Join Bukhansan Mountain Hiking Tour👈
13. Take a tour to the dangerous divide, DMZ
---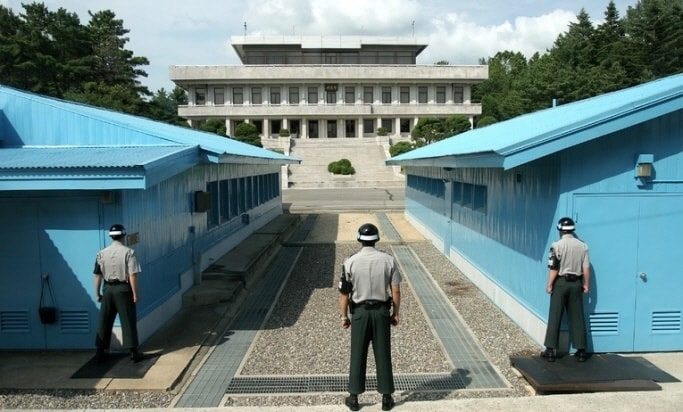 ---
Korea has been divided into South and North Korea since the Korean War in the 1950s. At the border between South and North Korea, the Demilitarized Zone (DMZ) was set to prevent any invasion. Visitors can not tour the DMZ or JSA by themselves. They can only visit by booking a pre-organized tour.
👇 CHECK OUT TRAZY'S DMZ TOURS 👇
• One Day DMZ Tour
• DMZ and JSA One Day Tour
• DMZ Shuttle Bus & Ticket Package
• DMZ and The War Memorial of Korea Day Tour from Incheon Cruise Port
Only through these tour packages, you can go to the Dora Observatory to see North Korean villages, The Third Tunnel built by North Korean soldiers. With the tour that includes a visit to JSA, you'll see the sight of South Korean and North Korean soldiers facing each other in tension at Panmunjom.
Read more: 13 things you need to know before visiting the DMZ

14. Feel the adrenaline rush at the city's 3 best theme parks
---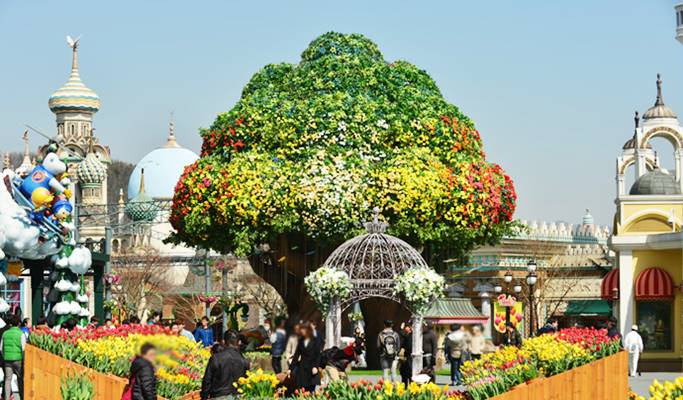 ---
There are 3 big theme parks in or near Seoul – Lotte World, Everland, and Seoul Land.
Lotte World has a direct connection to Jamsil Station (Line 2 & 8) and is extremely easy to reach by subway. which makes it a popular destination for people who want to spend a fun day out within the city.
👇 CHECK OUT TRAZY'S LOTTE WORLD DEALS 👇
• Lotte World Discount Ticket (+ Magic Pass)
• Lotte World One Day Pass & Lotte World Aquarium Combo (+ Magic Pass)
Just like Lotte World, Everland features plenty of rides, but it also offers a zoo and botanical garden. Everland is comparatively bigger than Lotte World in scale.
Since Everland is located about an hour away from Seoul, the best way to get there is to take a shuttle bus. To lessen the hassle, simply book a shuttle bus package online, which comes with an admission ticket at a discounted price.
👇 CHECK OUT TRAZY'S EVERLAND DEALS 👇
• Everland Discount Ticket & Shuttle Bus Package
• Everland Discount Ticket – One Day Pass
• Everland Full Day Package
• Everland Round-trip Shuttle Bus (Seoul/Suwon ↔ Everland)
• Everland Discount Ticket & Private Van Transfer Package
• Everland Discount Ticket & 1 Q-Pass (Express Pass) Package

Another theme park in the city is Seoul Land. Since Seoul Land is designed to cater to families with kids, you may find rides and attractions less thrilling than the ones in Lotte World or Everland.
However, for parents, it is a great theme park to take your kids because the park offers a variety of children-friendly rides and attractions, including a sledding hill during the winter season.
👉Book Seoul Land One Day Pass👈

15. Revel in the merriment at ice skating rinks during winter!
---
---
When winter comes, there are various outdoor ice skating rinks to beat the blues. From public outdoor ones to indoor ice skating rinks, the city of Seoul has plenty to offer. Go ahead and practice your skills at one of these places.
See more: Ice Skating Rinks in Seoul
16. Witness the feverish pink cherry blossoms in Yeouido
---

---
Spring is a romantic season, but what makes it more romantic is walking under cherry blossom trees.
Yeouido is the most popular destination where you can find a cherry tree-lined path. Every April, the path is bustling with people enjoy Yeouido Cherry Blossom Flower Festival.
👉 CHECK OUT YEOUIDO CHERRY BLOSSOM WALKING TOUR 👈
It is also spectacular during night time as there will be fewer people and the cherry blossom flowers gleam dreamily under the street lights.
See more: South Korea's Cherry Blossom Festivals

17. Relax with a picnic at 12 Han River Parks
---
---
The 12 Han River Parks are the perfect spots to sit back and chill out during the warm season. There are plenty of hip and fun activities you can do at these parks such as wakeboarding & waterskiing, and cruising through the city on the Han River Cruise and many more.
👇 CHECK OUT TRAZY'S HAN RIVER CRUISE DEALS 👇
• Han River E-land Ferry Cruise (Day & Night)
• Han River Ferry Buffet Cruise

Delivery food is another attractive point of this venue with the menu of choice by most people being chicken with beer! You simply call any restaurant, order your food, tell them where you're sitting and your food will be delivered right to you!
See more: 5 Must-Try Activities to Enjoy at the Han River in Korea
18. Stay overnight at a Korean Buddhist temple
---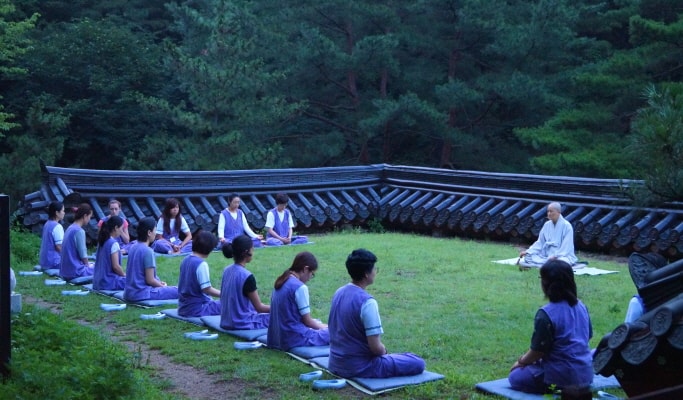 ---
Do you want to wind down and enjoy some healing time? You don't need to go out of Seoul to find your inner peace. You can sign up and take part in a templestay program within the city.
👇 CHECK OUT TRAZY'S TEMPLESTAY KOREA PROGRAMS 👇
• Geumsunsa (Mountain Temple in Seoul) Templestay
• Hwagyesa Templestay
• International Seon (Zen) Center Templestay
• Jogyesa Templestay
• Bongsunsa Templestay (Half Day)
• Jeondeungsa Templestay in Ganghwa Island, Incheon (2D1N)

Through these programs, you will have an opportunity to learn basic temple manners and the way of life harmonized with nature through the guide of monks.

See more: Templestay Programs in Korea
19. Get a wholesome experience in the K-Pop capital
---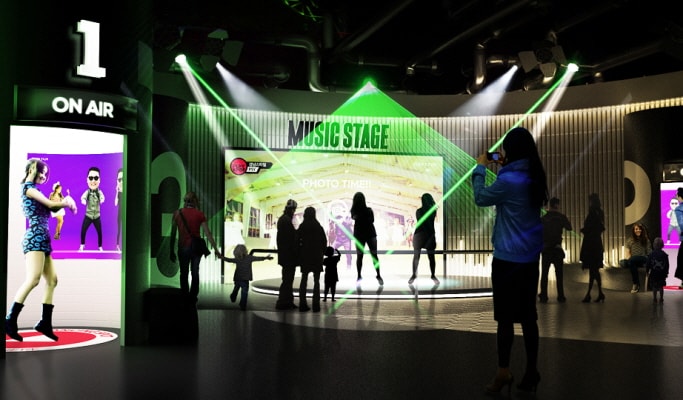 ---
Try waiting in front of the buildings of big entertainment companies like YG, SM, and JYP where you might spot your favorite stars. Or visit performance halls like K-live or SM TOWN Atrium where you can enjoy K-pop hologram concerts of K-pop artists.
👇 CHECK OUT TRAZY'S K-POP ACTIVITIES 👇
• SBS MTV The Show
• MBC World: Hallyu (K-wave) Theme Park
• SMTOWN Surround Viewing Concert
• BTS (Bangtan Boys) Tour with the Best Fan ARMY in Seoul
• Make Your Own K-pop Recording in Gangnam

Go and watch K-Pop concerts to take part in the famous "tte-chang", the crowd singing along with the singer. There are also lessons that teach you how to sing and dance like K-pop stars as well.
👇 FIND MORE ABOUT TRAZY'S K-POP DANCE LESSONS 👇
• K-pop Dance Lesson: How to Dance Like a K-pop Star
• Learn How to Speak Korean & Dance Like a K-pop Star

Finally, your trip wouldn't be complete without picking up some K-pop merchandise, so check out these stores to load up on some goods! 

See more: K-pop and K-drama experiences in Korea
20. Stay up all night in the city that never sleeps
---
---
Koreans love to hang out even at night and many shops and facilities are open for 24 hours. Usually, in crowded areas like Hongdae and Gangnam, cafes are open for 24 hours to give clubbers a place to rest.
Buses with their names beginning with the alphabet 'N' are night buses that run during the night.
If you're hungry at around 1 or 2 am, run to any convenient store to pick up a bite to eat.
Read more: 10 Must-try Korean Convenience Store Foods
---
Don't forget to browse Trazy.com, Korea's #1 Travel Shop, to find the trendiest and latest things to do on your Seoul holiday.